The SSM33I series of Myers submersible sump pumps are engineered for performance in a variety of demanding drainage applications. These applications include basement sumps, dewatering, and light effluent. The heavy-duty cast iron housing and oil-filled motor on these Pentair pump group sump pumps maximize heat dissipation for trouble-free operation and years of reliable service. Models are available with tethered or vertical switch.
Applications
Basement sumps pumps
Dewatering
Light effluent
Features
1/3HP
Removal of drainage water and light septic tank effluent
Automatic and manual operation models available
Vertical automatic switch
Oil-filled motor for maximum heat dissipation, continuous bearing lubrication
Recessed vortex impeller for free flow of liquids and solids
Thermal overload protection with automatic reset

Series Specifications
BODY CONSTRUCTION: Heavy Cast Iron
HORSEPOWER: 1/3 HP
MAXIMUM HEAD: 23'
MAXIMUM CAPACITY: 31 GPM
FLOW at 10' LIFT: 28 GPM
SWITCH TYPE: Vertical Automatic
MINIMUM SUMP DIAMETER: 12"
DISCHARGE PIPE SIZE: 1-1/2" NPT
MAXIMUM SOLIDS HANDLING SIZE: 1/2"
AMP DRAW (full load): 9 Amps
CORD LENGTH: 20'
VOLTAGE: 115v AC, 60 Hz
MAXIMUM WATER TEMPERATURE: 140 F (60 C)

Dimensions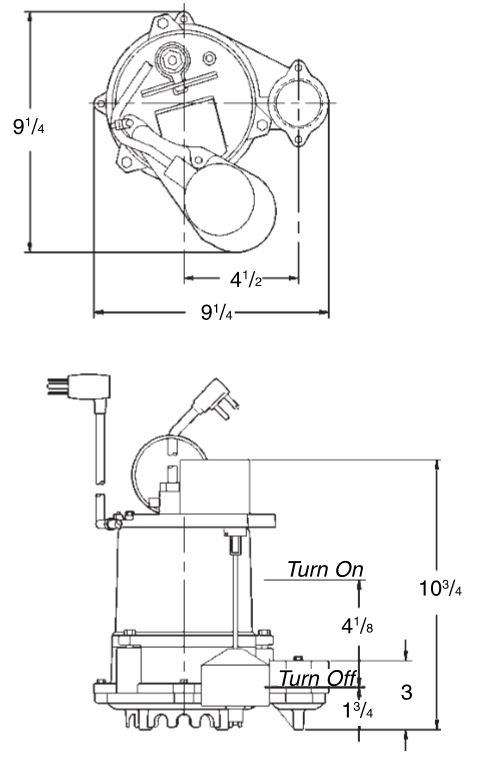 Performance Data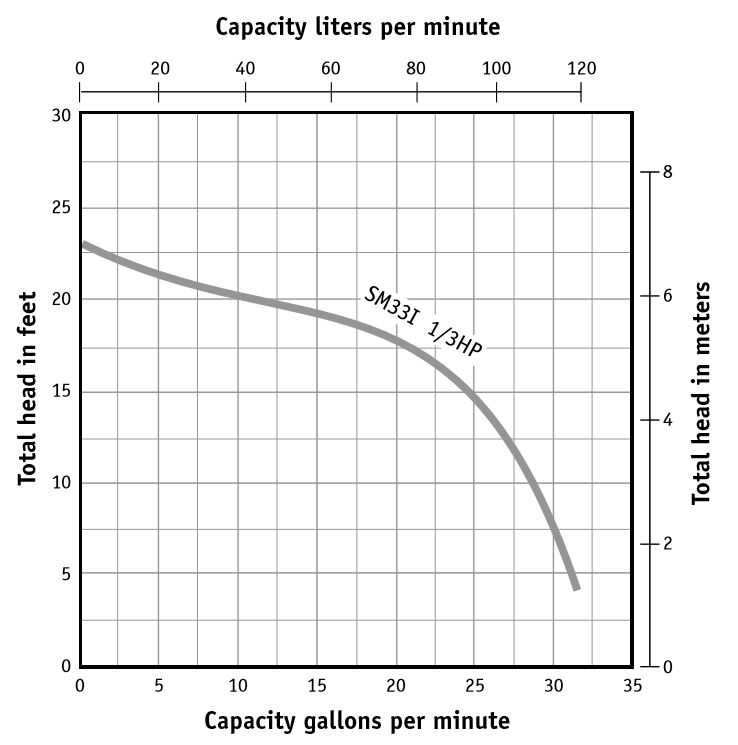 CLICK HERE TO DOWNLOAD TECHNICAL SPECIFICATIONS



Warranty Information
Limited Manufacturer's Warranty: 2 years from date of manufacture
Delivery
This item typically ships out within 3-7 business days.

Myers SSM33IPV1C Submersible Sump Pump
Brand: Pentair
Product Code: SSM33IPV1C
Availability: In Stock
Tags: Pentair, Myers, submersible, sump pump, drainage, effluent, SSM33I, septic, pumps